UFCW Local 663 recognizes how important education is for the future growth of the young people in this country. We are again awarding 10 $1,000 education grants to our members or their dependents to further their education. The winners will receive a one-time educational grant in the amount of $1,000 to be applied to the verified school for tuition, book, or room and board. The only qualification is that the student will be attending a community or technical college or university. The winners will be chosen at random during the July 2018 Executive Board meeting from applications submitted. Winners will be notified in writing after drawing has taken place.
Last Year's Winners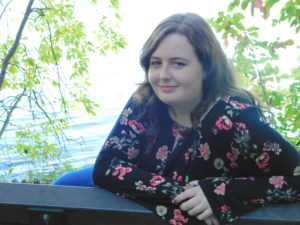 Michelle Dolan
Daughter of member Debbie Korach, Cub Foods Lake Street
I've lived in Burnsville, MN my whole life and I recently graduated from Burnsville High School. During my high school career, I played alto saxophone in several band classes and marching band. I was also involved in National Honor Society and I took several honors classes. I am a very creative person and I look forward to majoring in apparel design at St. Catherine University this fall. I'd like to thank everyone there for this honor.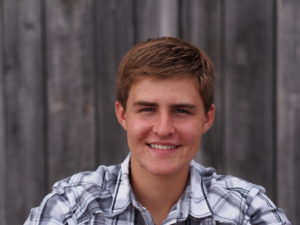 Cub Foods Vicksburg
The school I will be attending University of North Dakota in the fall. Thank you!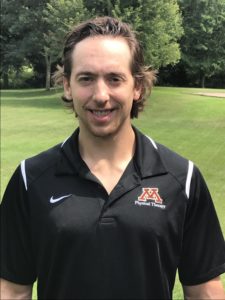 Son of member Greg Johnson, Cub Foods Silver Lake Road
This scholarship will aid in my pursuits of completing my doctorate degree and bringing my passion of becoming a physical therapist into fruition. I completed my Bachelor's degree in Kinesiology at the University of Minnesota and am currently a graduate student studying physical therapy.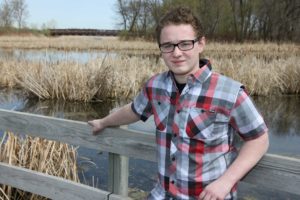 Son of member Amy Leavell, Cub Foods, Blaine West
Tyler is attending Winona State University for Music Education.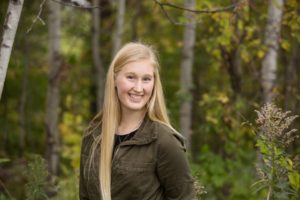 Lunds & Byerlys Eagan
I am a recent graduate of Eagan High School, who will be continuing my education at the University of Wisconsin – River Falls! I plan to study Biomedical Science in hope that one day I will become a Genetic Counselor helping families understand genetic differences. Outside of school have a huge passion for the outdoors and wish I could spend everyday exploring what this world has to offer with my family, friends and loving dog!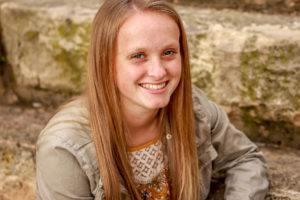 Daughter of member Mary Kay Nelson, Haug's Cub Foods Minnetonka
Madeline graduated from Anoka High School in 2017 and was involved in soccer and basketball throughout the 4 years of high school. She has worked at the Coon Rapids Cub Foods Riverdale store off and on for 2 years as a cashier. She completed her first year at The University of St.Thomas with all A's and made the Deans List both semesters. She is involved in multiple clubs at St.Thomas and these clubs focus on bettering the community as well as gaining more knowledge about the topic of the club. She will be majoring in biology and is planning on focusing on researching microbiology and topics similar to it to advance the knowledge in the biology field. Thank you the union for this grant.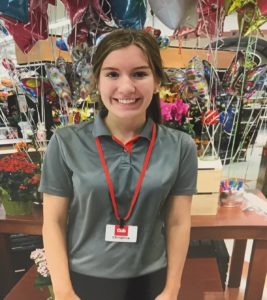 Cub Foods, Silver Lake Road
I am tremendously grateful for this educational grant from UFCW 663. It will help lessen the financial burden that higher education entails. I will be attending University of Northwestern this fall. I will be studying health sciences to pursue becoming a Physician's Assistant (PA). I currently work in the Pharmacy at Cub Foods in St. Anthony. The skills I am learning as a pharmacy technician are a great foundation for continuing my education in the medical field.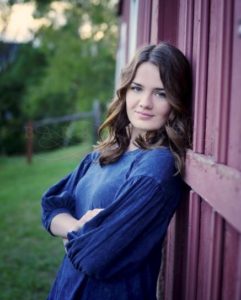 Daughter of member Kyle Riley, Kowalski's Market, Eden Prairie
Thank you for the educational grant. I am planning on going into the nursing program at Winona State University.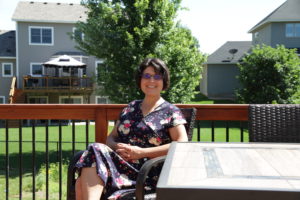 Homestead at Anoka
I am a registered nurse. I currently work part-time at Homestead at Anoka transitional care. I am married. I have two young children, 27 old months daughter and 7-month-old son. I am attending Excelsior College School of Nursing part-time with five classes left till graduation. Upon graduation, I plan to transition from bedside to a leadership nursing position.
Cub Foods, Chaska
I am eighteen years old and I grew up in Victoria, MN. I went to Chanhassen High School. I played soccer for ten years and I've been in Girl Scouts for twelve years. I've always enjoyed reading, writing, drawing and spending time with animals. I began working at Cub Foods in July of 2016. I plan on going to Minnesota State University, Mankato in the fall with a major in Corrections and a minor in Creative Writing.