Freedom to Drive legislation passes House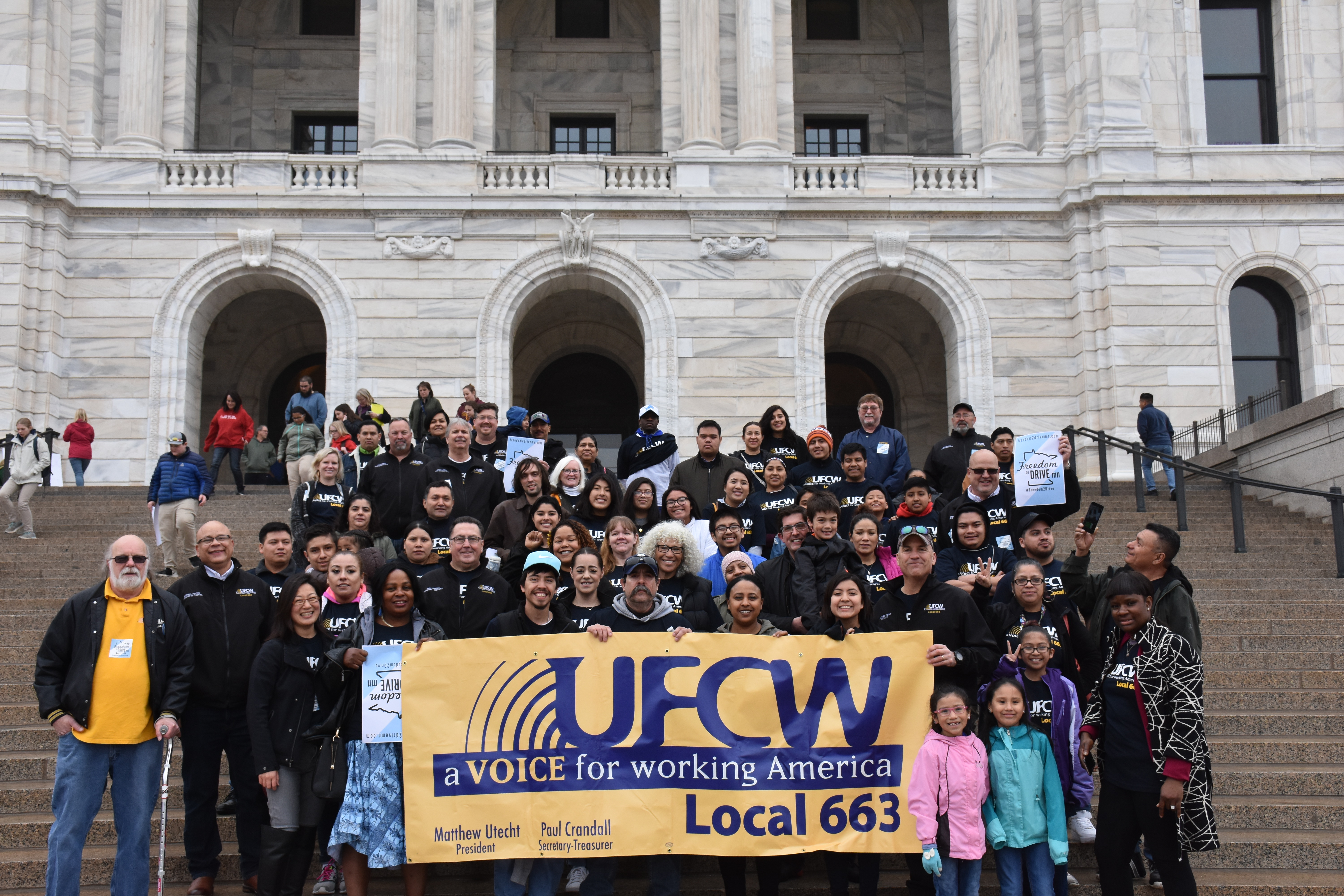 Minnesota House File 1500, called the License Access and Public Safety Act, passed the Minnesota House of Representatives on Friday, April 5, 2019. Despite previous attempts over the past ten years, this is the first time the proposed legislation passed in the House.
UFCW Local 663 advocates for this issue as a part of a powerful immigrant led coalition called Freedom to Drive Minnesota that include: nonprofits, community groups, labor unions, people of faith, law enforcement municipalities and more.
What does the proposed legislation do?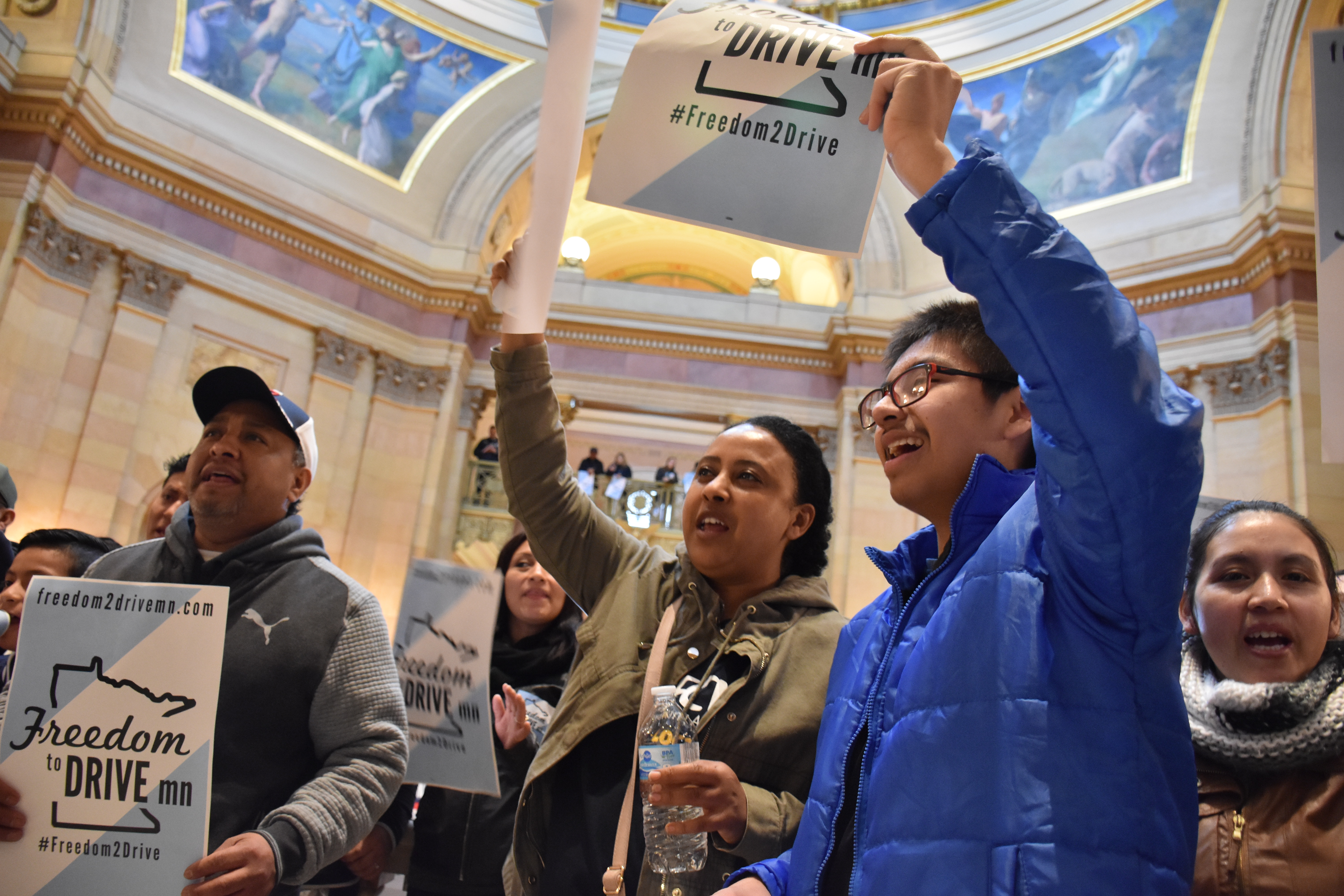 Standard driver's licenses would be distinctively marked as required under federal law and would not be valid for REAL ID purposes. Issuing these licenses would not only benefit Minnesotans without access to an immigration process, but also those experiencing homelessness, the elderly, and other groups who may have difficulty obtaining hard-to-access documentation.
HF 1500 went through a rigorous five committee hearing process, where UFCW Local 663 mobilized members to attend each hearing.
We believe
UFCW Local 663 believes that all Minnesotans deserve to be able to work, live and take care of their families with dignity and respect. As a union, we work together to build better lives for our families and communities. Our union supports driver's licenses for all because it: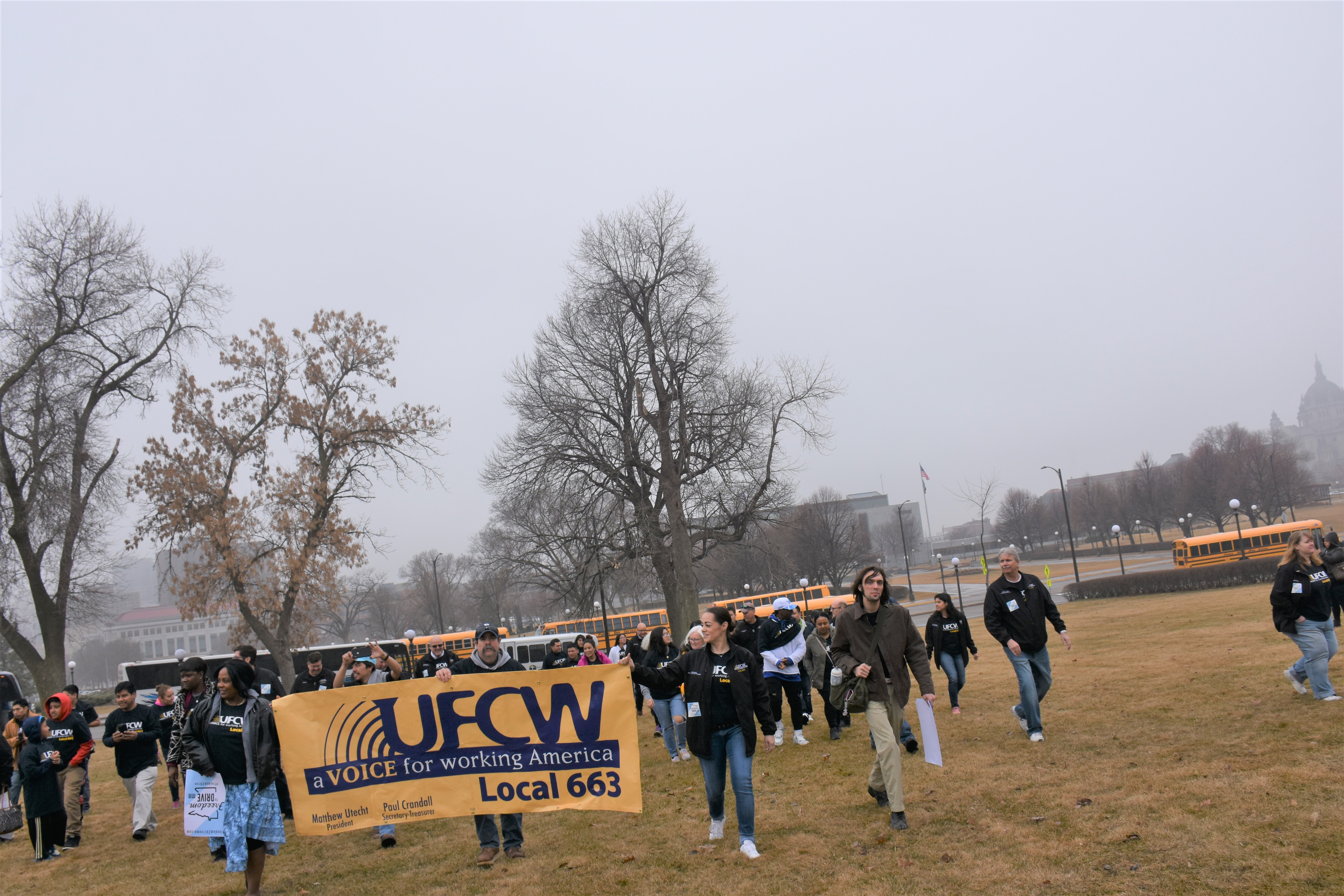 Treats our immigrant communities with dignity and respect by allowing equal access to licenses
Improves public safety for everyone
Grows the state economy
Highlights of Press Coverage
Angeline Roberts is a member of the UFCW Local 663 union family who works at JBS in Worthington, MN and is a part of the Liberian immigrant community. She spoke about her experience working and living in rural Minnesota at a press conference on the morning of April 5, 2019 before the House went into session. She was joined by additional directly affected community members, law enforcement, business community, faith leaders and the bill authors.
"We work hard to build a better life for ourselves and our family," said UFCW Local 663 member Angeline Roberts. Roberts is featured on video at 49 seconds on KSTP 5.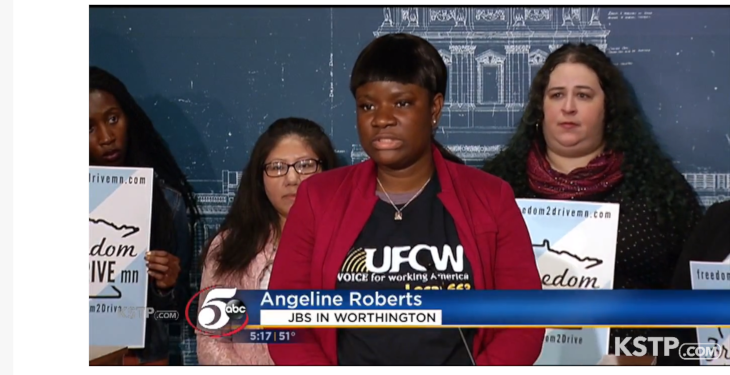 "This past winter, I saw some of my coworkers walking in the snow to the plant for work," said Angeline Roberts, who works at JBS, a pork processing plant in Worthington. "We had minus 50 degree wind chills this winter plus record snowfall. Our plant is on the edge of town. No one should have to put their life at risk to brave the elements because of lack of access to a driver's license. Just like I want to be safe while at work, I want to be safe going to work. And I want that for my coworkers and my community. Providing driver's license access for all is the right choice for Minnesota." 
See Workday Minnesota's article.
UFCW 663 members are featured in photos in Star Tribune article.
More coverage
Check out other UFCW Local 663 blog posts about our activism:
Drivers' Licenses and Public Safety Bill Clears House Committees
UFCW 663 Supports Drivers' Licenses for All