Celebrating Everett's Foods
Everett's is a full-service UFCW Local 663 meat shop in South Minneapolis with a variety of Everett's products on site. For example, they make: meatloaf, bologna, jerky, beef sticks, old-fashioned wieners, polish sausage and ring-bologna. This shop is run by Jack and his daughter Nancy Klatke, who has worked together with her father for the past 40 years. The entire team at Everett's enjoy making customers feel like they are a part of their family too.
Back in 1956, Jack Pflepson purchased Everett's Foods from Everett Byrd. Jack, a Korean War veteran, decided to leave the name of "Everett's" as is and he continues to serve the patrons of South Minneapolis to this day.
Happy Birthday Jack
Jack is turning 90 years young in June and he continues to provide excellent service and products to the community. He has developed great relationships with so many families over the years. Through his knowledge of cutting meat and providing the ultimate shopping experience for his customers, he has trained employees and many of them work their entire career for Everett's.
Union Family
Evan, UFCW Local 663 member and co-meat manager says this about Jack, "Working with Jack is working with family to me. He has known me half my life and I have learned so much from him. Just seeing him working makes it worth it!"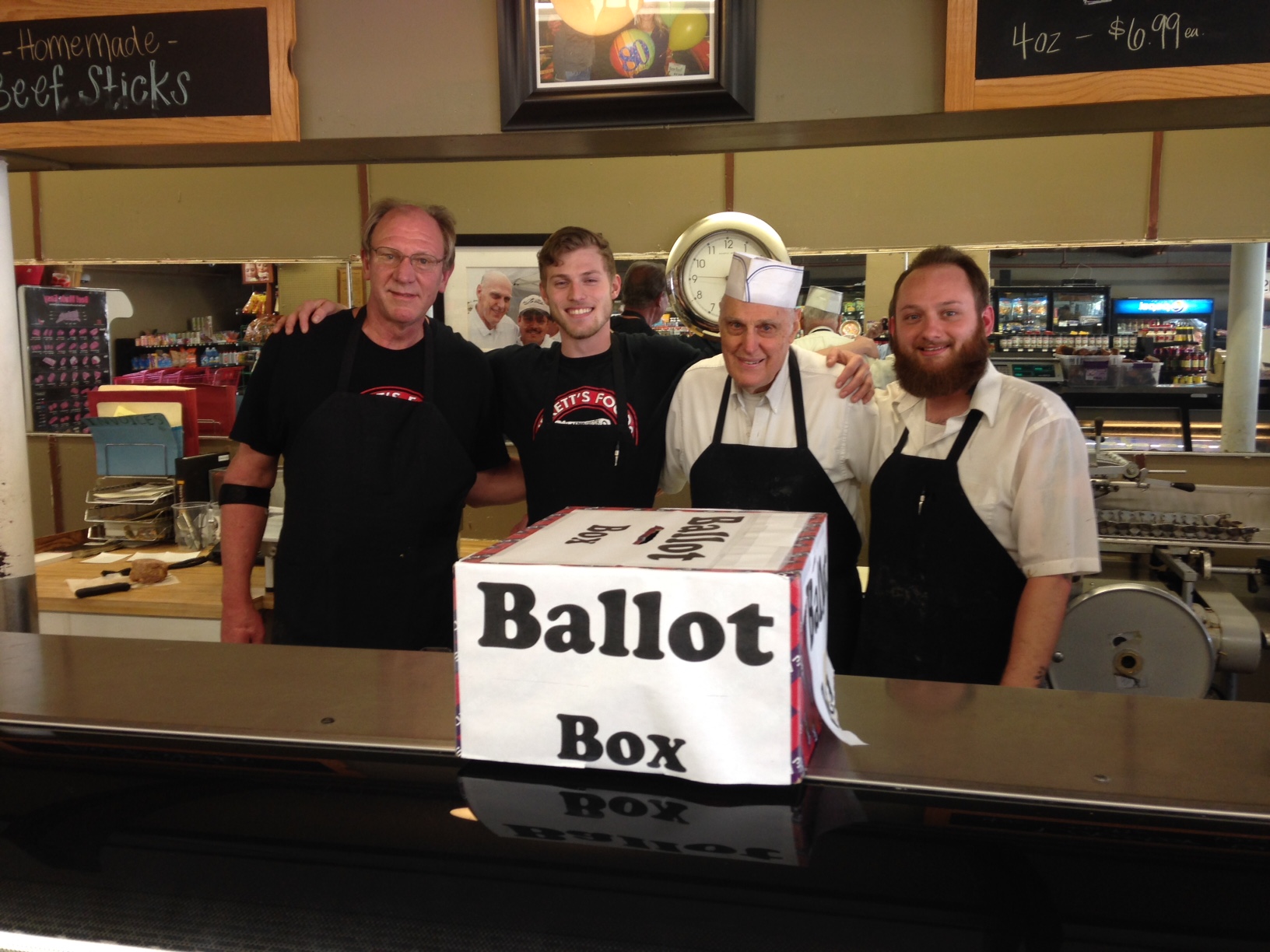 Harrison, another UFCW 663 member and meat cutter on staff, says, "The best part of working with Jack is getting insight into different ways to accomplish aspects of the job.  I've worked with several meat cutters, but to be able to consult a 63-year veteran, is a true joy and a very special privilege." Harrison also reflected on his time with UFCW Local 663. "Joining a Union with decades of service makes me feel a part of something that has a history of supporting labor workers. I'm happy to now be included in that history!"
Happy Birthday, Jack!