UFCW Local 663 members stand up for all frontline essential workers and safety for all meatpacking and poultry processing workers in Minnesota
Members show up
Frontline essential workers like you show up. We know it. Employers know it. Communities know it. Legislators know it. You show up to get your jobs done, and you show up for each other across the state. As a union, we use our collective power to show up to protect and fight for the union difference for all workers in our industries. We are better together indeed, and members say it best. Together you:
Show up at Capitol for legislative votes
Pray together at a mass for frontline essential workers in Worthington
Attend worker roundtable discussion for frontline essential workers in Worthington
Minnesota Safe Workplaces for Meat and Poultry Processing Workers Act
Minnesota's legislative session started on Monday, January 31 this year. Together with House chief author Representative Dan Wolgamott and Senate chief author Senator Aric Putnam, our union convened a virtual lobby day event on Wednesday, January 26th to raise awareness amongst legislators about why health and safety legislation for meat and poultry processing workers is urgently needed. We asked all legislators to sign on to co-sponsor the bill.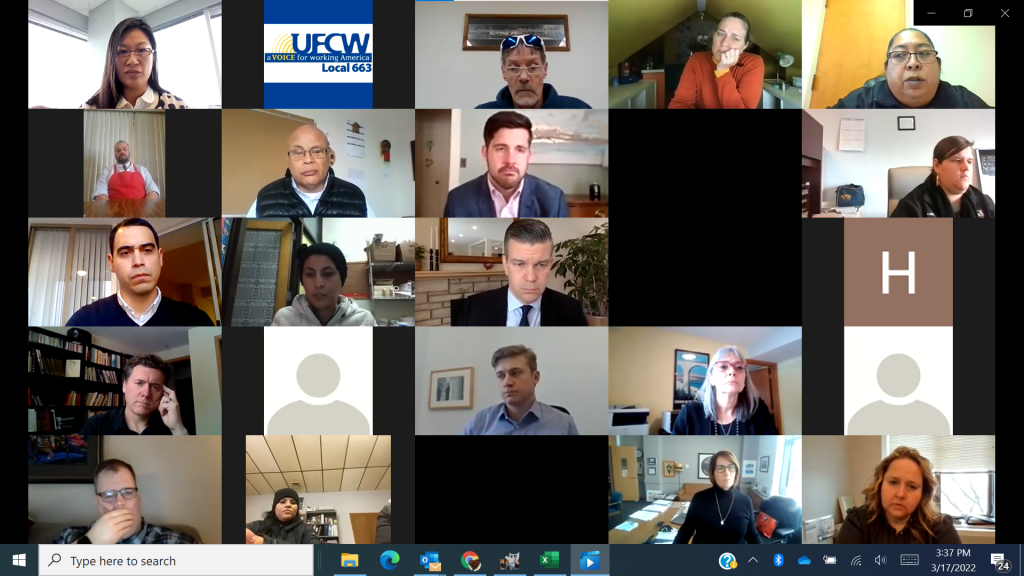 UFCW 663 members from the meatpacking industry in Austin and Worthington also visited the Senate Office Building on March 16 and met with state senators about the need for meatpacking and poultry processing safety and asked for an informational hearing in the Senate and Labor Industry committee this April.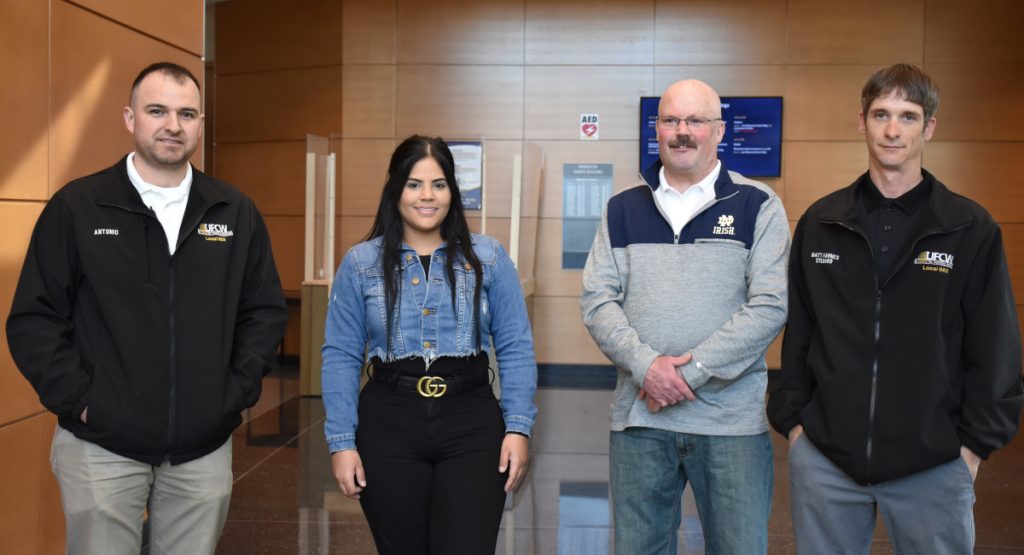 After many hearings and testimony from our members and community supporters last session, it was included in the final workforce omnibus package but was not passed. Meat and poultry processing workers have always faced difficult working conditions. The COVID-19 pandemic exposed these unsafe conditions to the public while revealing the resiliency of meat and poultry processing workers.
We will continue to advocate for this legislation so that our state enacts substantive changes that ensure meat and poultry processing workers health and safety during this pandemic and beyond. This legislation would:
Create a brand new "workers rights coordinator", housed within the Department of Labor and Industry (DOLI), and dedicated to enforcement and compliance. The coordinator will have authority to investigate and prosecute violations of workers' rights with the help of the attorney general, a district attorney, or any city or county attorney.
Prevent COVID-19 outbreaks by requiring employers to provide personal protective equipment (PPE) at no cost to employees; allow meat and poultry processing workers adequate break time to sanitize and wash hands; routinely clean and disinfect all frequently touched surfaces, workstations, and training rooms; and provide paid leave to all meat and poultry processing workers to recuperate from an illness, injury or to care for an ill family member.
Raise training standards and empower workers by requiring employers to adopt and maintain safe worker committees to address chronic injuries and ongoing workplace safety. Committees will be made up of workers, a certified ergonomist, and a board-certified physician to develop written workplace safety standards annually. The proposal also requires employers to post all the rights as well as training manuals in the language of fluency for workers every year.
Equity-centered worker protections that would prohibit employers from discriminating or taking an adverse employment action against a worker, that raises concerns about employer health and safety practices or hazards. This includes threatening to report a whistleblowers' current or suspected immigration status to authorities.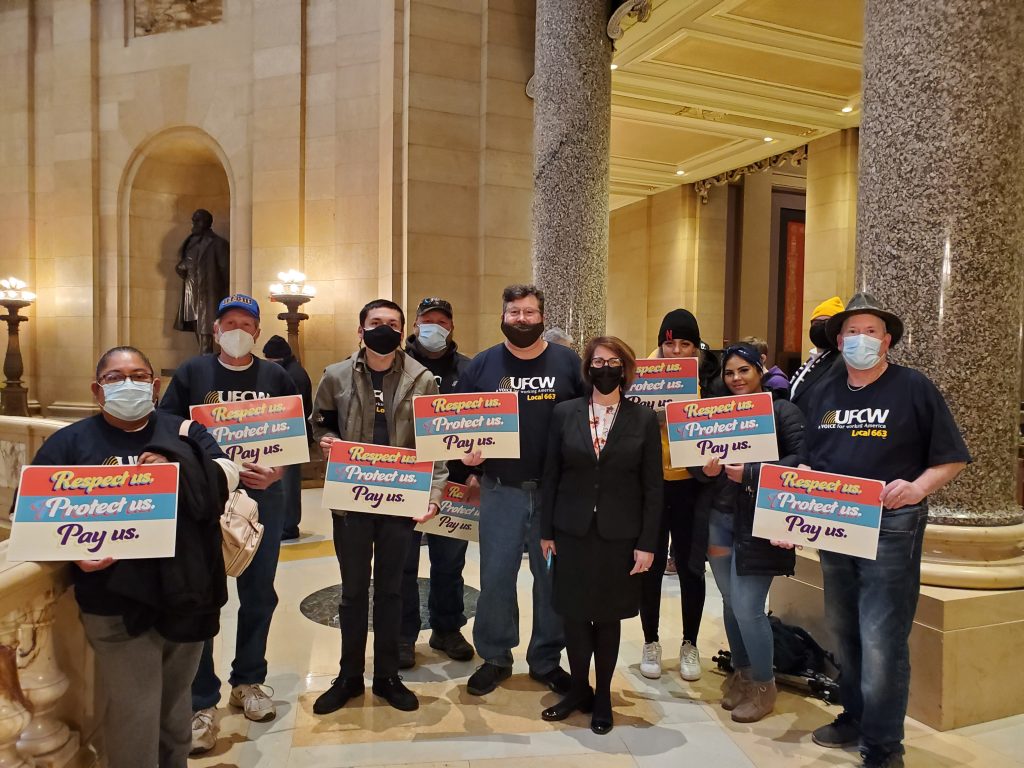 Frontline Essential Worker Pay
UFCW 663 members came from the Twin Cities, Austin and Worthington to St Paul on February 24 to rally to get House File 2900 passed. A few of our members made sure to have personal conversations with the legislators to stress how important this is for workers.
Hear directly from some of our members who were at the Capitol https://fb.watch/bFPiCQimQQ/ and some who could not make it but submitted videos of their stories: Zac Quandt from Austin, MN https://fb.watch/bFPykwmshg/ and Stacie Armstrong from Oakdale, MN https://fb.watch/bFPAl94TwE/.
House File 2900 did pass out of the House along party lines on February 24 and the Senate will need to take action to pass it. Gov Walz has already listed $1 billion in his budget proposal so that essential workers who could not work from home can each receive $1500. https://www.house.leg.state.mn.us/sessiondaily/Story/17160
Do you want to tell your story of why frontline worker bonus pay is important to you?
Click here to record your video!
Watch other members' testimony at the legislature on our YouTube playlist.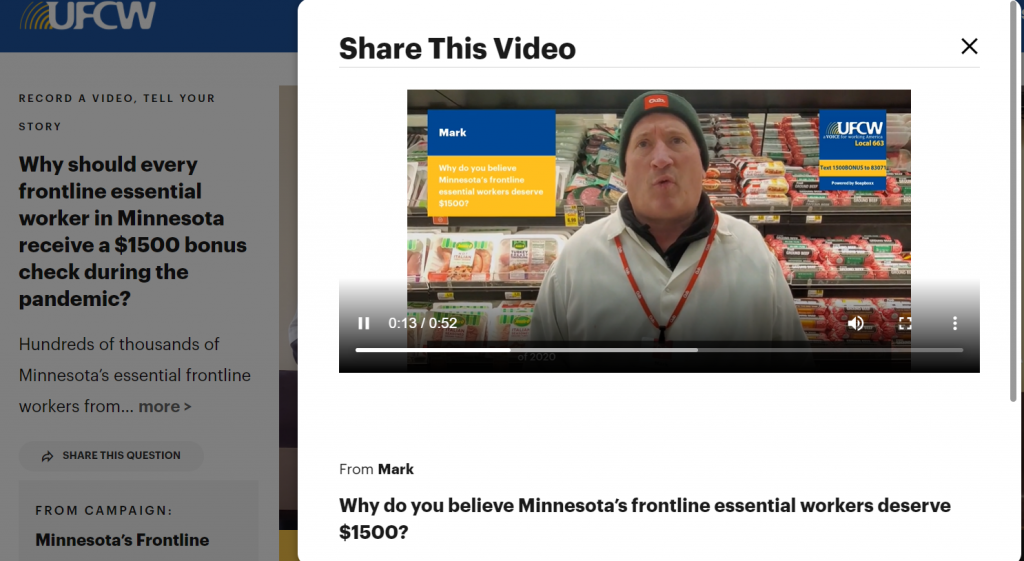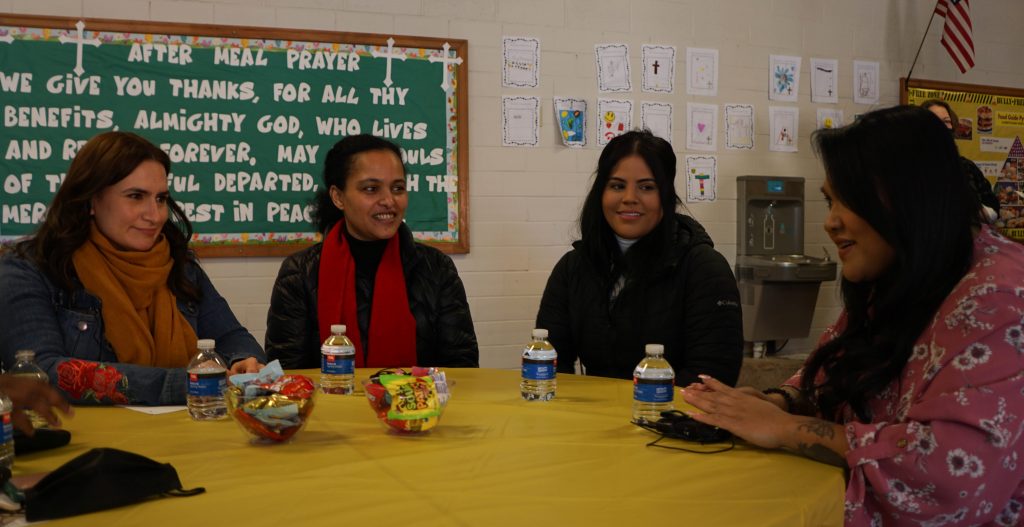 UFCW 663 Commerates 2 years of peacetime emergency order in response to COVID-19 pandemic with frontline essential worker mass and roundtable discussion in Worthington
Following Sunday's mass dedicated to frontline essential workers at St. Mary's Catholic Church in Worthington, Minnesota state lawmakers and Lt. Gov. Peggy Flanagan sat down with our union members and local workers for a roundtable discussion that UFCW Local 663 hosted. Workers were given the opportunity to talk about their experiences working through the COVID-19 pandemic, while the visiting legislators spoke on their effort to pass frontline worker bonus pay in the form of $1,500 checks. 
Members shared their stories at the event. Phimpha Keomany, a single mother with multiple family members also employed by JBS, Keomany spoke of the hardships the pandemic has brought for her and her family. When she was exposed, she shut herself in her room away from her children and family. When kids at the daycare began to get sick, Keomany stayed home with her children. "It was very hard for me to stay home with them for two weeks," she said. "I'm the only one that's supporting them."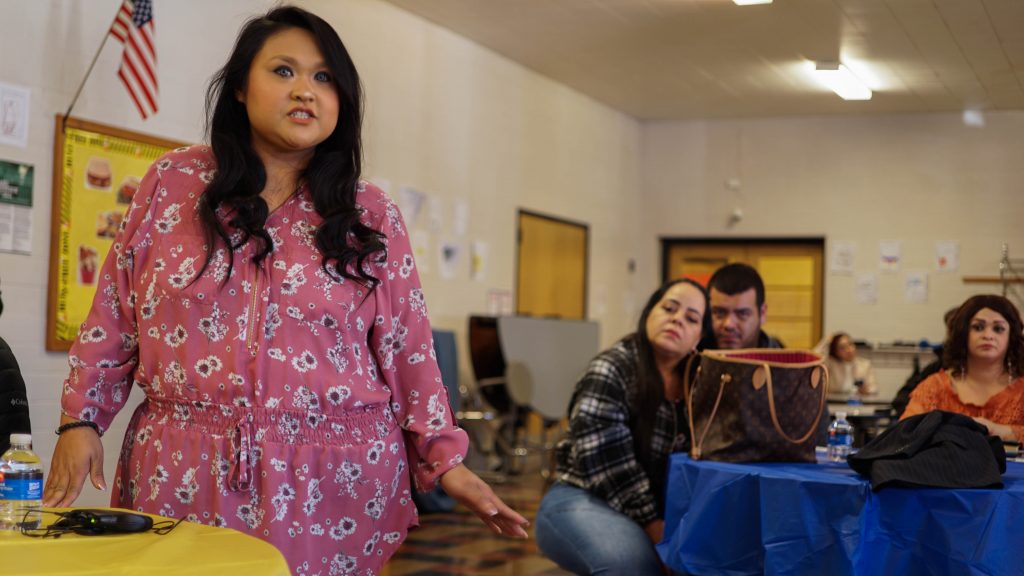 Email your state senator for frontline worker bonus pay
You can take action to help urge Minnesota senators to pass the frontline worker pay bill by sending an email to them here and en español aqui.
We will continue to advocate together and do everything in our power to strengthen workers' rights that build stronger union contracts, communities and tomorrows for our local and our families.