Workers seek union recognition from Midwest's premier indoor rock climbing facilities for livable wage, better working conditions and a seat at the table
FOR IMMEDIATE RELEASE
Friday, August 25, 2023
TWIN CITIES, MN –Today, workers from Vertical Endeavors announced to their bosses they have formed a union and demanded union recognition. The company did not immediately recognize their union.
Vertical Endeavors workers signed and submitted cards to the National Labor Relations Board to unionize with the United Food and Commercial Workers. They are hoping to secure livable wages, better working conditions and want a seat at the table to be able to turn these ideas into reality. There are 90 workers among six locations.
"Unionizing was important for me to better support my coworkers and myself, hold our company accountable for actions, and just making sure that we can ensure safety for us and our customers," said Esthi Erickson, Shift Manager and Team Coach at VE Minneapolis.
"We want to have a hand in improving our work environment and make outdoor industry jobs more livable for everybody who works in it. We want to help make Vertical Endeavors what the gym goers and staff want it to be. We work really hard at our jobs, we're all really passionate about it, and climbing means a lot to us so it's important to us to work together to make it an even better place to work," said Suzie Miller, Coach, Route Setter and Counter staff at VE Bloomington.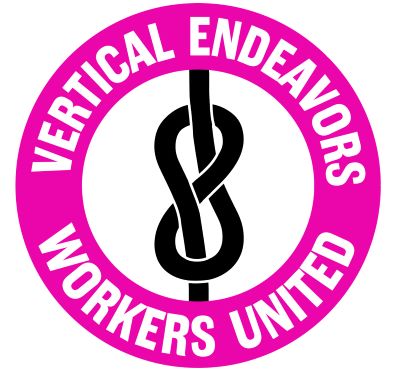 Vertical Endeavors has five Minnesota gyms: VE Bloomington, VE Minneapolis, VE St. Paul, Twin Cities Bouldering, VE Duluth, and one climbing hold making company, Nicros.
In June, workers from REI in Maple Grove won their union election, marking an energized Minnesota labor movement in the outdoor industry.
####
UFCW is the largest private sector union in the United States, representing 1.3 million professionals and their families in healthcare, grocery stores, meatpacking, food processing, retail shops and other industries. Our members serve our communities in all 50 states, Canada and Puerto Rico. Learn more about the UFCW at ufcw.org.
Contact: Jessica Hayssen, jessicah@ufcw663.org