Our hardworking and caring United Food & Commercial Workers Local 663 union members at Cub Foods in Lakeville, Minnesota are helping sick children and their families stay warm and cozy this winter. Together, they donated homemade blankets to the University of Minnesota Masonic Children's Hospital on November 19.
Cathy Peters spearheaded the blanket making efforts this fall at Cub Foods off of 179th and Cedar where she manages the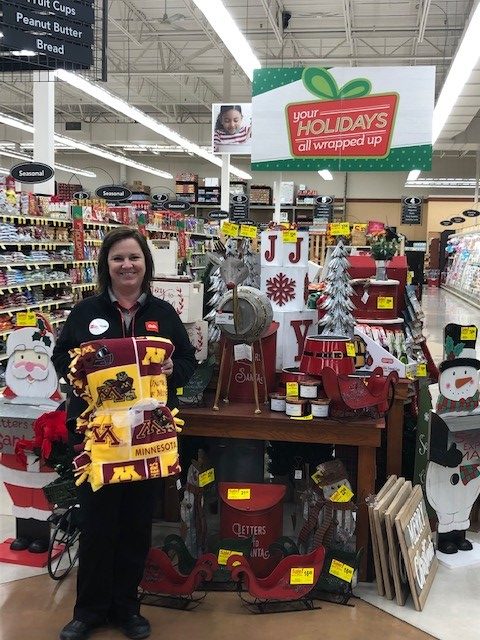 front of the store. The University of Minnesota Masonic Children's Hospital is one of the organizations that Cub Foods partners with in the community and encourages customers to round up at the register at various times throughout the year. Because of Cathy's efforts, Cub Foods also donated the supplies to make the blankets. 
A couple of years ago, Cathy saw a Facebook post that someone made blankets and donated them to a hospital. The post inspired her and she decided this year to make some blankets to donate. The Masonic Children's Hospital fit well with her mission.
Cathy notes, "We did it because we care. We care about our community and our kids."
Because We Care
Workers at Cub Foods constantly go above and beyond at work and how they give back to the community. Jobs at Cub Foods are union jobs which means workers have secure wages, benefits and workplace protections in a legal contract. In other words, they have it in writing.
United Food & Commercial Workers Local 663 members are proud to deliver excellent customer service in union grocery stores. We make the holidays happen for busy families and when you are planning your special moments. Just like Cathy said, we do it because we care.
Featured photos
Top photo: Deanne Bahneman, Dave Jones, store director Chris Hagedorn, Brian Konnad, and Cathy Peters show off the blanket donations.
Bottom photo: Cathy Peters.