Workers seek union recognition for livable wage, better working conditions and a seat at the table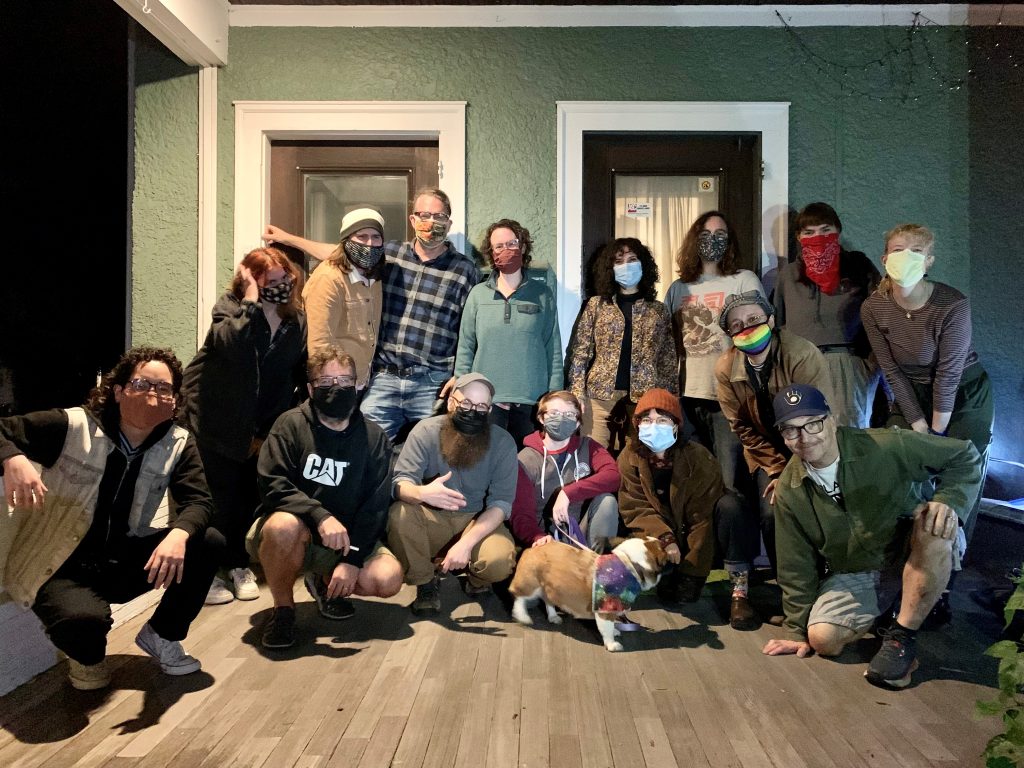 FOR IMMEDIATE RELEASE
Friday, October 15, 2021
TWIN CITIES, MN – Workers from Half Price Books delivered petitions to their bosses on Thursday to demand union recognition.
Half Price Books workers signed and submitted cards to the National Labor Relations Board on Thursday to unionize with the United Food and Commercial Workers. They are hoping to secure livable wages, better working conditions and want a seat at the table to be able to make those ideas into reality.
"For so many of us that work at Half Price Books, and at bookstores across the country, our jobs are a labor of love. Because of that, we're often willing to lower our expectations or our standards about how we're treated on the job. But it doesn't have to be that way! We are skilled, hard workers that all deserve a living wage, proper training, adequate staffing, and a seat at the table so that we can negotiate directly with management. That's why we're so excited to unionize!" said David Gutsche, who works as a Shift Lead at the Roseville Half Price Books store.
The Twin Cities is home to six Half Price Books stores: Apple Valley, Coon Rapids, Maplewood, St. Louis Park, St. Paul and Roseville.
"I want Half Price Books to be a place where everyone will have a voice, better pay and health insurance. Together, as a union, I know we can make that happen," said Mitchell Martinez Pliego of the St. Paul location.
"We're unionizing because every bookseller deserves a living wage and for our voices to be heard regarding policies and work environments," said Sylvia Soukup, who works at the Roseville location.
BACKGROUND:
The past year has seen a rise in labor activism in many different industries in the Twin Cities, as well as retail bookstores around the country. Workers are inspired to speak with a collective, union voice for fair wages, better benefits and working conditions.
####
UFCW is the largest private sector union in the United States, representing 1.3 million professionals and their families in healthcare, grocery stores, meatpacking, food processing, retail shops and other industries. Our members serve our communities in all 50 states, Canada and Puerto Rico. Learn more about the UFCW at ufcw.org.
Contact: Jessica Hayssen
651-261-8559